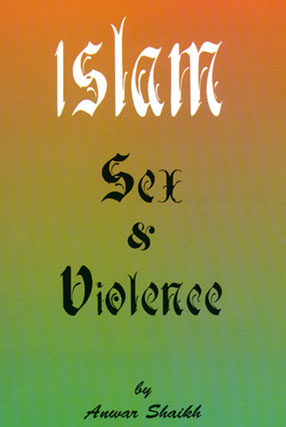 | | | |
| --- | --- | --- |
| | Table of Contents | |
To
HUMANITY,
whose march towards self-realisation has been arrested by the egoistic manipulations of the self-appointed Spiritual Lords throughout the world.
© 1999 Anwar Shaikh
All rights reserved. No part of this book may be reproduced in any form or by any means whatsoever without written permission of the author, who is also the publisher.
However, on application to the author, permission to reproduce the book in part or as a whole, or translating it into other languages, shall be readily available to the individuals and institutions engaged in public good.
Title:
ISLAM, Sex and Violence
ISBN
0-9536683-0-4
Published by:
The Principality Publishers
P. O. Box 918,
Cardiff,
United Kingdom.